---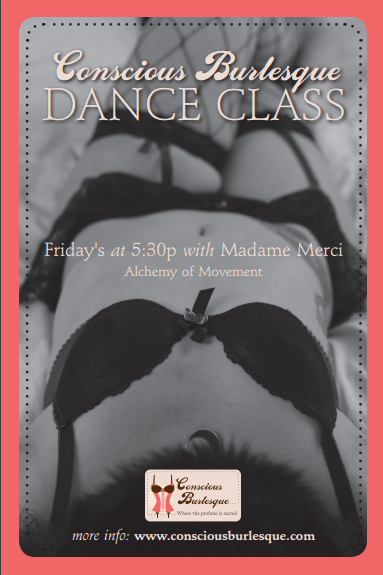 In-person Dance Class 
What: The Conscious Burlesque® Class is a combination of burlesque technique and group choreography.  Join Boulder Burlesque instructors and many others in this fun Burlesque Dance Class! Costumes are encouraged.  This class is for beginning to intermediate students.
Where: Alchemy of Movement 2436 30th Street, Boulder, CO 80301
When: Friday's 5:30p-6:30p
Cost: Single class is $17, your second class at Alchemy is Free!