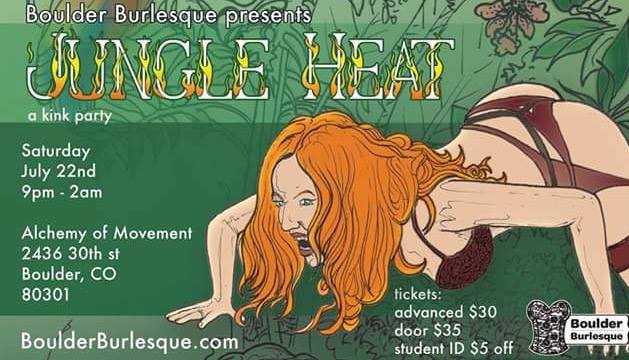 Jungle Heat- A Kink Party 
9p-2a
July 22nd
Alchemy of Movement
2436 30th St.
Boulder, CO 80301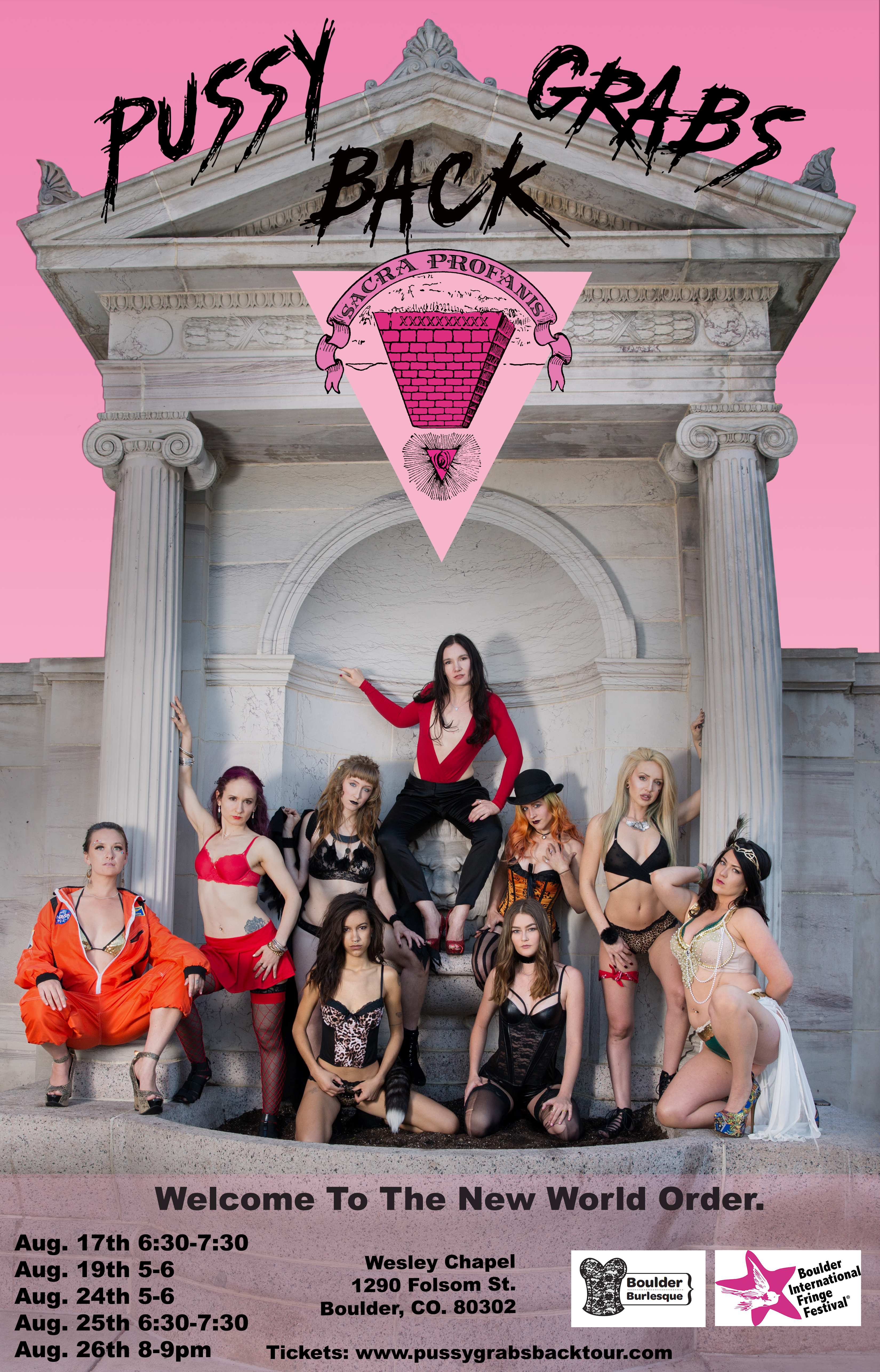 Pussy Grabs Back Burlesque Show: Boulder Fringe Festival
Buy Tickets
Pussy Grabs Back Show
Aug. 17th 6:30-7:30, Aug. 19th 5-6 , Aug. 24th 5-6 , Aug. 25th 6:30-7:30, Aug. 26th 8-9pm
Wesley Foundation/Chapel at C.U. – Boulder
1290 Folsom St, Boulder, Colorado 80302
Announcing: A new world order.
Madame President and her esteemed cabinet will address a variety of issues through the sacred medium of burlesque. Join the embodied performers of Boulder Burlesque as they explore a vision for a future that includes all and marginalizes no one.
Highlighted themes will include:
Legislation on sexuality
Women in STEM fields
Reproductive rights
U.S. Imperialism
And much more!
Come embrace the primal, the alternative, and the wildly erotic. Join us as we claim a utopic world—with liberty, justice, and pleasure for all.