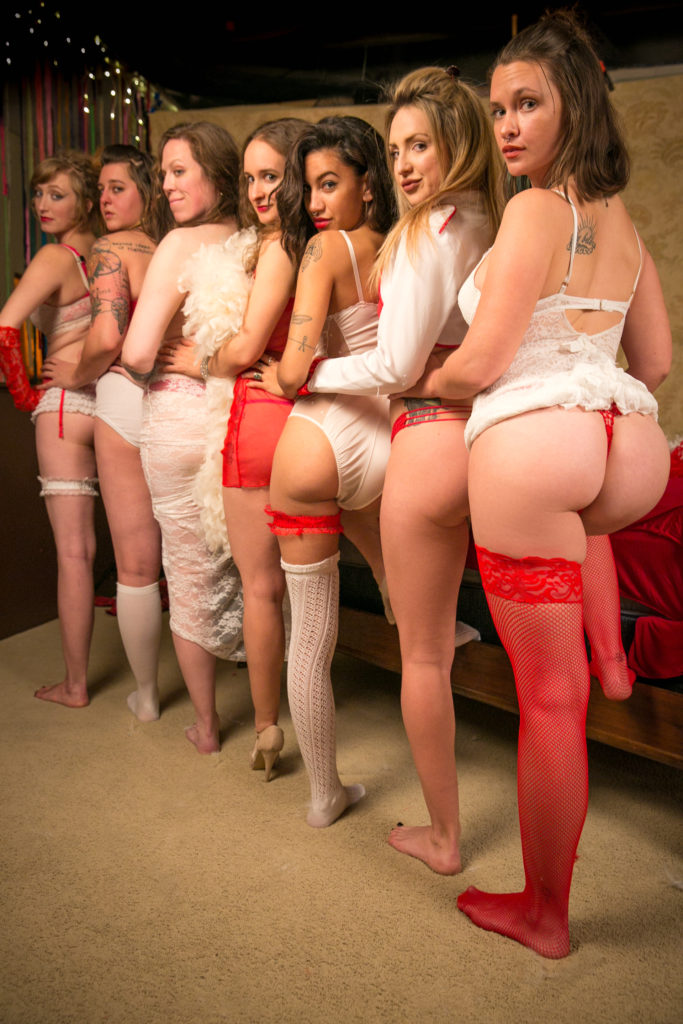 It is such a privilege to introduce our newest Boulder Burlesque troupe members. These beauties are on the verge of completing their Conscious Burlesque workshop performance tonight and being initiated into the Boulder Burlesque community. They are beautiful, wise, empowered, incredible humans that I have been so very privileged to work with! Join them for their first show: Friday, November 11th, 6:30p at Alchemy of Movement.
Line-Up (See below for performer descriptions)
Switch
Mordecai Mordecom
Sovereign Ravenesqua
Lay-die Shade
Agent Salvage
Valkyrie Rose
Sarah Sparkles
Golden Goddess- Velvet Dream
Group Piece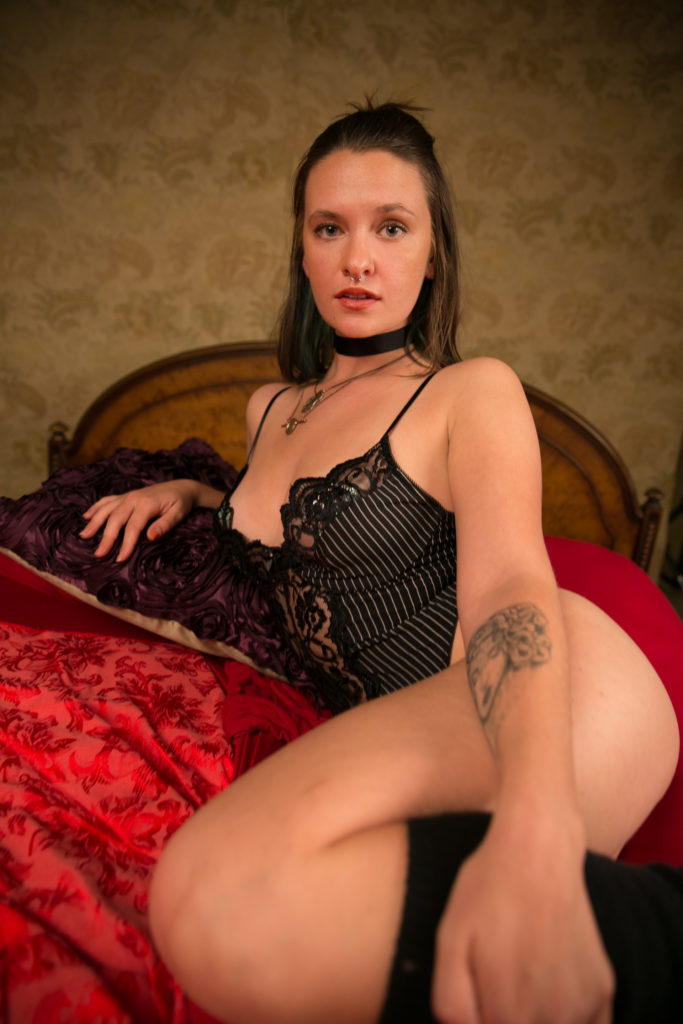 Agent Sauvage Straight outta America's Heartland, and indefinitely undercover, you'll never see Agent Sauvage unless it's her intention.
Her magnetism is undeniable: a potent embodiment of intellect and raw sensuality. Those who have been fortunate (or unfortunate) enough to land on the receiving end of her penetrating gaze can attest.
Life, love, and sexuality are just a series of interconnected puzzles to solve. Agent can't disclose why she's here, or for how long, but if you ask her nicely she might teach you how to shoot a 9mm, speak French, or write logic proofs.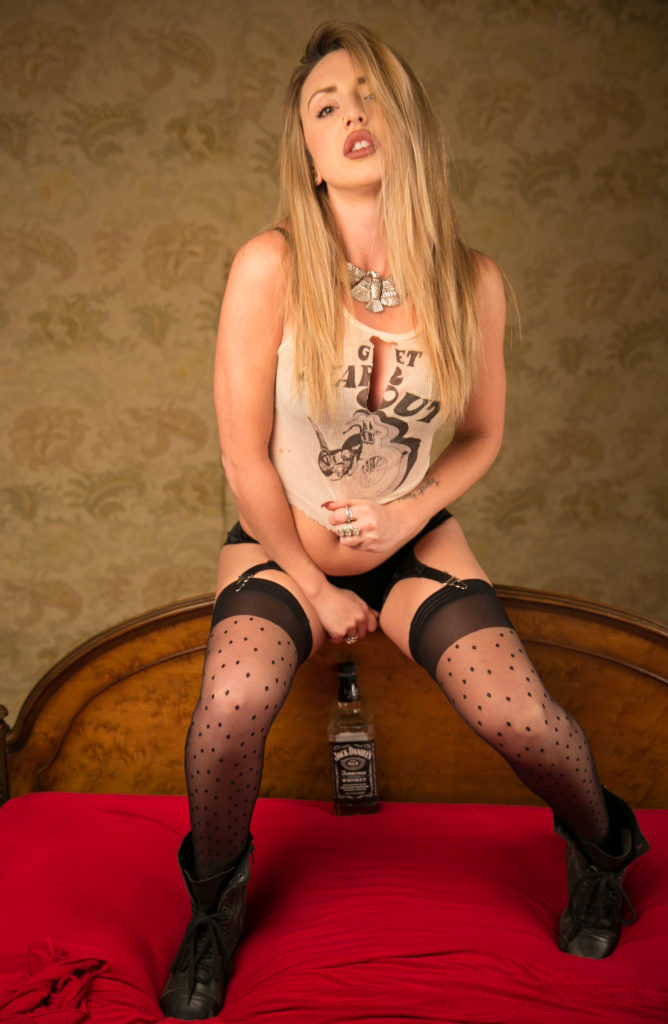 Velvet Dream (The Golden Goddess) was born and raised in Santa Monica, CA during the time when rock n roll and flared jeans were a way of life. Wild by nature she moved out of her families home at the young age of 14 where she found her passion for dancing. Stumbling into a hole in the wall Harley Davidson loving joint to earn some extra cash, the bar keeper pointed to the stage and said if she could dance she had the job. Jaws dropped and eyes stared at her while she danced like she owned the room. This is where Velvet Dream was born. She made it, she supported herself while being able to be free. Free like a the rebel heart she is. Lover of everyone but attached to no one. Men she never needs, but mens egos she will feed. Velvet, band tees, cigarette smoking, fury things, motorcycle riding, glamour queen, she is the one you want but you will never have.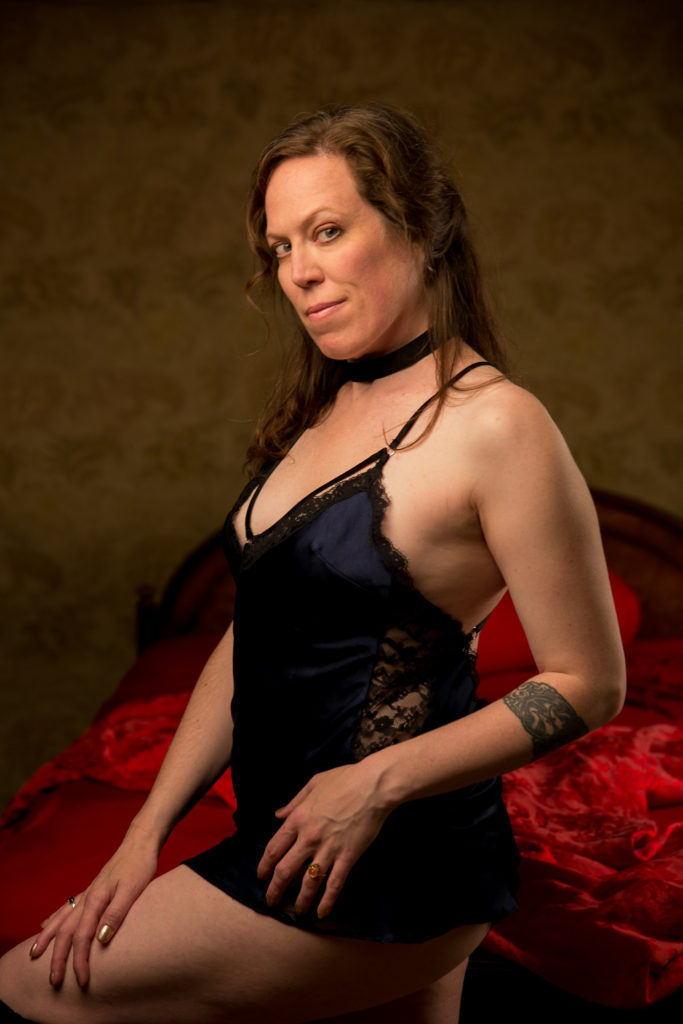 Valkyrie Rose took physical form 43 years ago to assuage the excruciating compassion and daily dealings with death involved in her first life as a deity. Her raven friends, Huginn (Thought) and Munin (Memory) still visit her every day in her mortal form to bring back stories to Odin, the AllFather. Because stories are life, and intelligence is smoking hot. Let's give them a good story to tell him, yes?
song / dance piece: "You Are Neither,"  music was composed by Paul Bradley.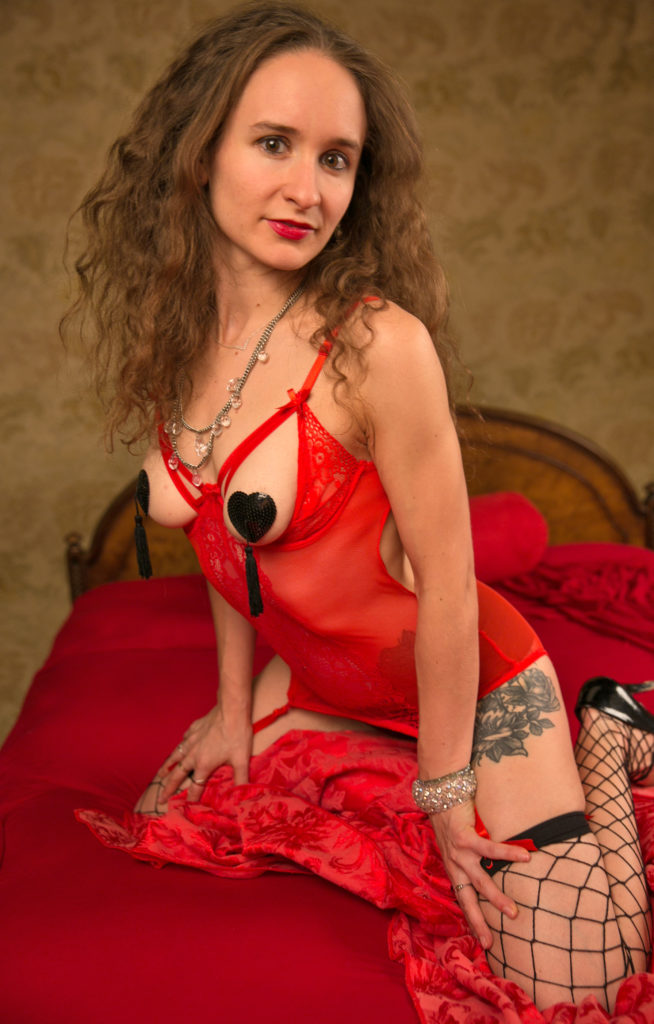 Miss Sarah Sparkles Subtle, seductive and quick as a whip: Miss Sarah Sparkles will surely surprise you.
Her doe eyes will draw you in, while her body moves in ways that have you questioning everything you thought you once knew. Miss Sparkles is dazzling to the eyes, with the wit to back it up. It's the classic tale of a demure, severely underestimated small-town girl; and she has escaped her underwhelming former life for the chance to express her bold, crafty, sensual self to the world.
By day, she's that sexy librarian with all of the information and no time for questions. Her evening dances are her outlet for sensuality and self-expression. The duality in her life adds even more fuel to her passion and wild self-abandon on the stage.
She invites her audiences to revel with her- to bask in the freedom and divinity of pure pleasure for pleasure's sake.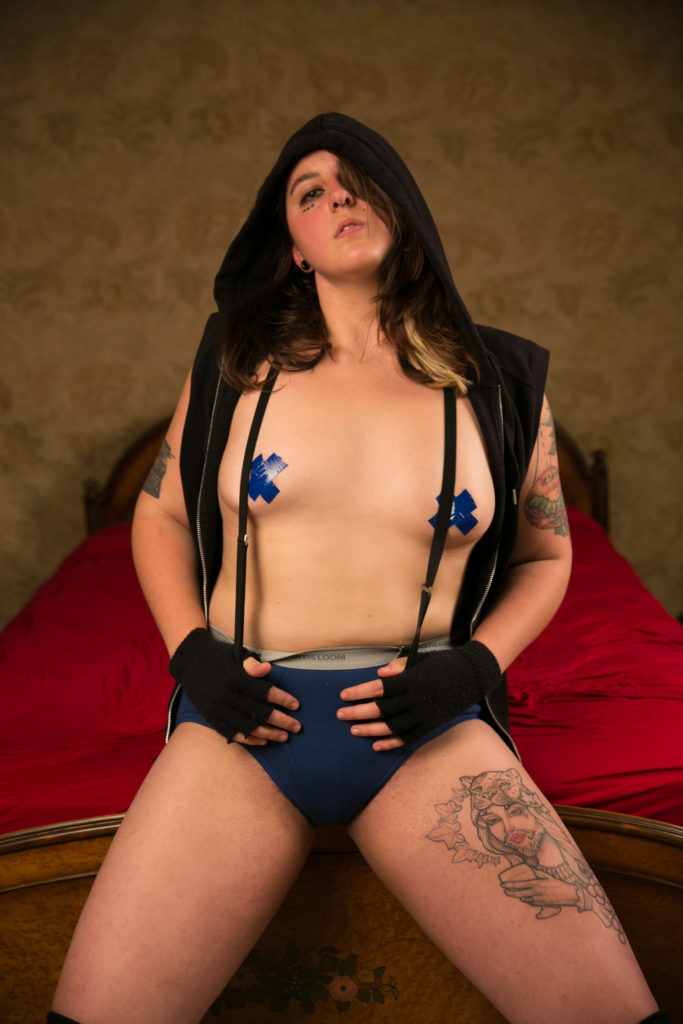 Switch is from the concrete swamp of the deep South — the thick air of New Orleans summers that taught him well that sweat was a sign of life and nothing to be ashamed of. She's inspired by the old school crooners that wooed his mother and inspired her father, but Switch found his own way in the pop and lock fluidity of urban dance. He's called by the power of small intimacies and driven mad by the fact that this world doesn't greet every woman as the goddess she is. If there's one goal Switch has on stage, it's to make sure that women in the audience know they are loved; she wants every woman to know the divine inside her.
By spell or by touch or by sway, Switch strives to share the truth of his love. And it's this: Switch loves every woman in this room.
That kind of love needs a release, so Switch takes to the stage to spread his heart. Sometimes Switch needs to disconnect and start again, and the only thing that makes him forget who she is is relentless bass. But even then, the reverb in his chest is a form of echo location.
Switch is here for you. Every time she arrives, he arrives for you and you only.
Switch wants to know your heartbeat and how to quicken it.
She'll find your buttons.
Don't worry, love.
He always does.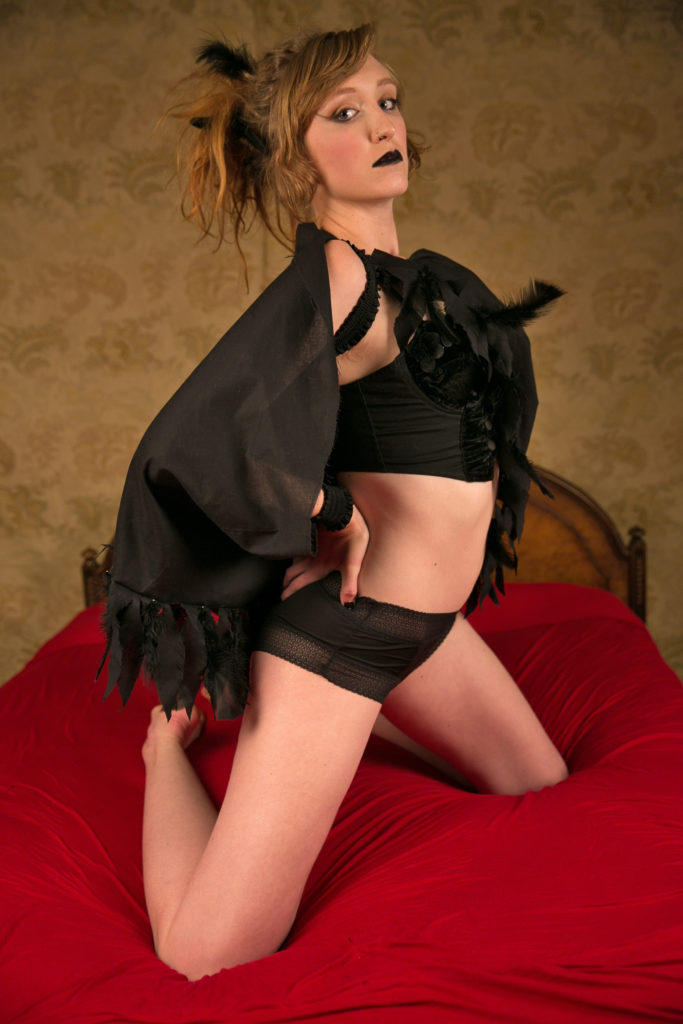 Ravenesqua My name is Ravenesqua and I am heir to the thrown of the Underworld, future keeper of the River of Souls. I am free as a bird, literally and metaphorically. I can shape shift into a Raven to fly and I soar through life on Earth with an understanding and acceptance of Samsara, the endless cumming and going of life. You will find me in your darkest hours. I bring you acceptance of the endless darkness that can sometimes surround us. Let me seduce you. Surrender and be free.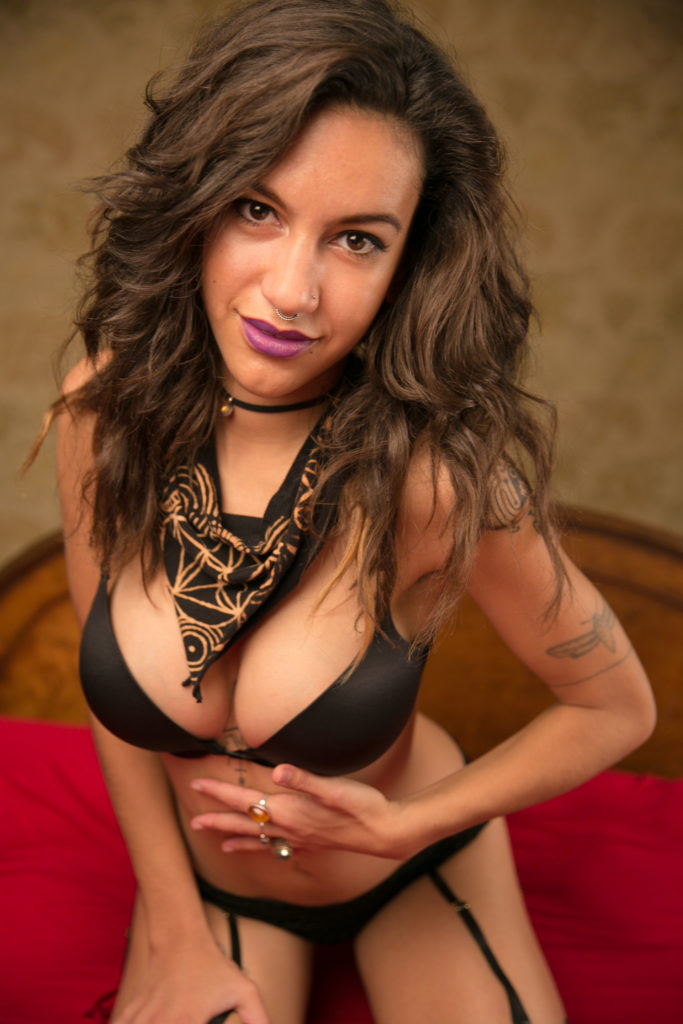 Lay-die Shade was a child of the woods who played with mice in a barn when she wasn't wrestling with her older brothers. She left the country side of the Pacific Northwest at sixteen to embark on foot into the urban wilderness of street performers and fire dancers.
Her feral mystique entranced a crowd of people on the day she began to stomp her feet and gyrate in the Gypsy manner infused in her blood. During her travels she witnessed the story society tells themselves about sex; the lies, the oppression, the collective eroticism swept under a corrupt rug.
Now she is Lady Shade: a warrior of Eros. A wily rascal who plays like a fox. She exudes a sprightly energy and sense of adventure, while challenging the taboos and more serious matters of sexuality.
Do not be swayed by her dainty physique, which can be ruggedly commanding when you least expect it. Always one alluring step ahead, she will draw you in with her blissful innocence before changing the rules at the last second,  to leave you blinking in humbled bewilderment.